"Come out and PLAY!"
ALL AMERICAN MADE BRAND FABRIC $1 OFF PER YARD UN

TIL MIDNIGHT May 25, 2015!
May Hint:
That bunny knows exactly where to find a treat...
He's checking out the newest Cotton Candy retreats!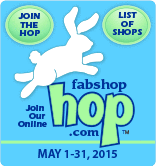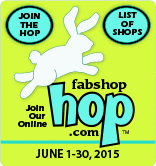 June Hint:
Bunny, Bunny, Bunny BUNTH
That cute little Bunny is checking out the Blocks of the Month!