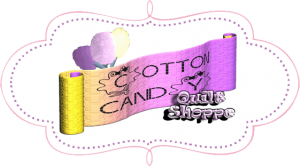 Progressive Inventory Clearance
Good Morning, Pretty People!


Time to Clean Up!
(Good Grief, I HATE counting Inventory...can you help?)
We're having a PROGRESSIVE INVENTORY REDUCTION SALE STARTING RIGHT NOW!
Let's start with "how it works"

BEST SELECTION: Tuesday, December 27th: 10% Off Items Below
GOOD SELECTION: Wednesday, December 28th, 15% Off Items Below
FADING FAST: Thursday, December 29th, 20% Off Items Below
NOT MUCH LEFT: Friday, December 30th, 25% Off Items Below
STEAL DEALS OF THE TINY BIT REMAINING: Saturday, December 31st, 30% off Items Below



NOW FOR THE KICKER: These prices are off the ALREADY DISCOUNTED PRICES!



For Example: Christmas Fabric is ALREADY $8.50/yard
So, TODAY, it's $7.65
WEDNESDAY, it's $7.22
THURSDAY, it's $6.80
FRIDAY, it's $6.38
SATURDAY, it's $5.95
See how that works?



DUE TO THE NATURE OF THIS SALE, ADDED VALUE GIFT CARDS AND REWARDS CARDS CANNOT BE USED THIS WEEK!





FOR ALL FABRIC, THERE IS A ONE YARD MINIMUM OF EACH FABRIC TO GET SALE PRICE



Here's the list of sale items!

All Remaining "Twelve Tuesdays"
All previously discounted Christmas Ornaments
Everything on the Already Discounted 40% off Table
All Christmas Yardage
All Halloween Yardage
All Fall Yardage
Ho, Ho, Ho Christmas Fat Quarter Bundles

Purchasing Online?
A credit will be issued to your credit card for the difference after figuring your discount.

Let's Clean House!