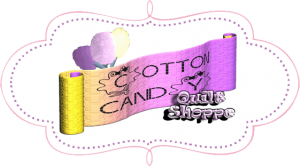 A Little Trip to Scandinavia

Hey, Pretty People!

Our week three Twelve Tuesday
is from Kate Spain from Moda


"North Woods"
Panel plus yardage
makes an adorable Scandinavian Table Topper
Plus Nine Double Sided Matching Ornaments!
Nope, I didn't hand stitch those edges, that's the way it's printed! These could not easier.
Sewing Instructions are printed on the panel
We've included enough fabric for the back of the table topper. Add a bit more, and you'll have enough for contrasting backs for the ornaments, to make 18 of them!
Just sew and stuff the ornaments, and sew and turn the table topper (quilting optional)
Yep, they're THAT quick!
Here's our own Tree Decorated with "Northwoods"
From shopping this year, it's obvious that you will be right in style! This red/white Scandinavian style will be all the rage in 2016! And so will you be!
REGULAR PRICE PANEL PLUS YARDAGE:

$24.99
Tuesday October 10-Saturday October 15, Just $19.99!
Limited Supply!
Order Early to Guarantee you can take advantage of this Scandinavian Treat!
---
And speaking of Kate Spain....
Check out "GRAND CANAL"
New this week!


Road Trip!

The Ohio One Stop Shop Hop

is this Friday, 10-5
Saturday 10-3
at the Nutter Center in Dayton, Ohio!


Just a Reminder!
Amish with a Twist III (FINAL MEETING)
A New Age
and
Festival of Stars (First meeting!)
are NEXT WEEK
Thursday, October 20th, 6pm
Saturday, October 22nd, 10am (Note change in time!)