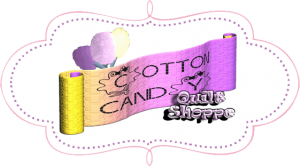 New EVERYTHING!

Hey, Pretty People!


It's a SMORGASBOARD of information!
(Wait, now I'm hungry!)

CLASSES:

Want to finish your own quilts? We have a couple of options!

Join us for a
Long Arm Quilt Training Class and learn how to use our
Nolting 24 Pro
Then, rent it to do your own for $20 an hour!
(Thread included)


CLICK HERE to register!
New Ruler Work 101

using Westalee Templates for your Home Machine!
Have you seen these super-cool templates? Even with the biggest quilts, you're only moving your fabric a couple of inches. Move the TEMPLATE, not the fabric!
We'll go through the basics of using the templates, and go through EACH of the templates included in Sampler Template #1

We keep this class SMALL, so register early to get your spot!
CLICK HERE for more information!

PURCHASE A WISH TABLE PACKAGE AND GET THIS CLASS FREE!

Continuing on with your Westalee Templates:
A FEATHERS Mini Class!




The second in our Series, learn how to use the Feather Templates, then continue on to make a Fall Feather Wreath!
CLICK HERE for more information and to Register!

SALE through August 31st on the Feather Template Set
REGULAR PRICE: $62.99
NOW: $55.99
CLICK HERE TO PURCHASE!

SEWING MACHINE MAT/CADDY/COVER CLASS


Join Karla and learn how

to make your own!
Sewing Machine Mat keeps your machine from "doing the cha-cha" while you're sewing and includes pockets for your gear!



When you're done sewing, it ties over your machine to keep the dust out, and looks darn cute in the process!



Hmmmmmm....perhaps those of you that took the Ruler 101 Class would like to quilt it with some clamshells?
CLICK HERE TO REGISTER!

Announcing the *NEW* QUIRKY QUILTERS CLUB!
with the very first project
FARM GIRL VINTAGE!


These sweet little blocks can be placed into a barn quilt or a sampler quilt. Plan on getting a couple done per meeting!

This club meets the THIRD TUESDAY OF EACH MONTH at 5:30-8pm
Cost is $10 per meeting


Use 100% CCQ Fabric for your project and get HALF OFF the regular price!



CLICK TO REGISTER!

Announcing
FESTIVAL OF STARS
A Seven Month Block of the Month Program
Beginning in October!


CLICK HERE TO REGISTER!
Check out the calendar for MORE fun stuff that's coming up!

Don't want to bring your own machine?
Ask us about our new Machine RENTAL program!
INTRODUCING OUR TWO NEW CCQ EMPLOYEES
KARLA HANGER
BECKY HORVATH

They're here to help YOU find what you need!
SUNSHINE ABOUNDS
at
Cotton Candy Quilts

~~Tish