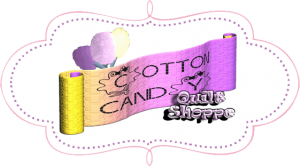 Come Out and Play!

Hey, Pretty People!

A quick run down of what's going on in the next few weeks!

"Sugar Loaf" Mini Class Encore!
Tuesday, July 12th, 5:30pm

Easy as can be with the Creative Grids Log Cabin Trim Tool
If you can get a good 1/4" seam, you will succeed at this class!
Click here to register.


New and Delightfully Easy
Modern Clutch Mini Class
Tuesday, July 19th, 5:30pm
How snazzy is this? And with very little sewing, this would be something that you could easily make in multiples...for yourself, for a friend, for your mom. "Bling it up" like we did for extra pizzazz!
Click here to register!


August Day Retreat
August 19-20, 9am-9pm
Another UF"Over It!" Event!

Two days of sewing, eating, laughing, and quilting bliss...
These go fast! Don't delay, register today!

Quilting 101
Mondays in August, 1st, 8th, 15th, 5-9pm
Register now to assure your spot!

Long Arm Classes on our Nolting 24 Pro, SuperQuilter, BOM's, and all kinds of summertime fun can be found on our calendar. Click Here to see ALL that's going on!

Check out August 6th! If you want to see what THAT is all about...come to the Muncie Quilt Guild this Wednesday morning at 10am for a demo.

NEW GOODIES:

Kai Scissors


I've searched the world over for a pair of scissors that I LOVE, LOVE, LOVE!
These will rock your world...promise!!
Quilt Dots!
Strut your Quilty-Self in Style!
Each dot is magnetic, and can be removed and changed out with any other quilt dot! Necklaces and "Bag tags" (key rings) are available in a variety of colors and finishes.
Caribbean Breeze
Block of the Month
begins in July!
Click here to register, July is only a few days away!
Quilter's Select Mats and Rulers
O.M.GEEEEE!!!


I could not love these mats more!
They are REVERSIBLE, a light side for dark fabrics, a dark side for light fabrics. (Twice the use!) They are numbered from both directions for right handed and left handed people, and they are SELF-HEALING!
Is this the best of all possible worlds?

YES, BUT....
Combined with the Quilter's Select Absolutely NO SLIP rulers, they are ...

Heaven on Earth!


And speaking of heaven on earth....I hope you're enjoying this absolutely beautiful day! Hope to see you all soon!

~~Tish