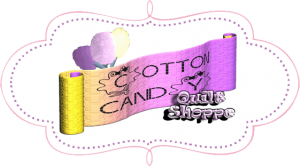 Semi-Annual Pink Bag EVENT!

HEY, BEAUTIFUL PINK BAG PEOPLE!

YOU ARE CORDIALLY INVITED
to the SEMI-ANNUAL
PINK BAG EVENT!!
FRIDAY, May 6th
4-8PM
BRING YOUR PINK BAG!!

I can't believe it, but it's THAT TIME!

Time for our TWICE YEARLY PINK BAG EVENT!

So, most of you know what that means, but for those who don't, let's review, shall we?

YOU have earned PINK BAG STATUS by being one of our best and most loyal customers.

WE are rewarding YOU with a special sale that is PINK BAG STATUS ONLY!

This is one of our two biggest sales of the year, and it's reserved ONLY for you!

SO BRING YOUR PINK BAGS to this INVITATION ONLY EVENT and join in the fun and the savings!!


The actual sale items will be given when you arrive at the store, so you can take a copy and shop to your heart's content without having to memorize anything, but let's just say it's BIG...REALLY BIG...EXTREMELY


BIG!!!


We'll have snacks and goodies upstairs to you can shop, stack, snack and relax, and ENJOY!

LOOKING FORWARD TO SEEING YOU FRIDAY!!!