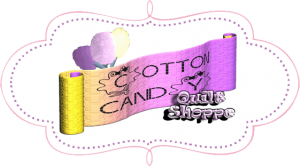 The Year of the Finished Quilts

Hey, Pretty People!


Good Morning! Days like today are just PERFECT for a day in the sewing room, don't you agree?

Ms. Stacey has named 2016 "The Year of the Finished Quilt". Apparently she has a few unfinished projects...DO YOU? Yea, I know, me, too! How about a little friendly competition for cleaning out the sewing room? You in? Here's how it's going to work...

Contest runs from today (May 1st) until November 1st, 2016
Goal: To get as many UFO's as possible done!
Cost: Just $5 to register as a participant in the contest
Prize: The Grand Prize Winner will receive ALL of the registration money from all contestants (10 people = $50, 20 people = $100, etc.)
PLUS
30 (THIRTY!!!) beautifully coordinated Fat Quarters
PLUS
The respect of all your quilting "Sistahs"
PLUS
The Thrill of Having all of those UFO's DONE!


WANT TO PLAY? Stop by the shop for your registration form and a complete set of rules. Bring your "pieces parts" and $5 registration fee and let's GET STUFF DONE!






The Class Schedule is up!


Here's some awesome ways to get a leg up with some "mini" Classes for quick projects to bulk your points quickly!

"The Fobio"
Tuesday, May 10th, 5:30-7:30pm
Class Fee: $10.00

Oh, sooooo many uses! This key fob fits around your wrist and "zips" snuggly....hmmmmm, let's think about this. Free hands when you're shopping? Not feeling like you're going to lose your keys? Well, that's a good start, but how about adding a small bag to it? Wouldn't that be a wonderful thing for vacation, when you need the bare minimum of stuff and don't want to carry your purse? I'm thinking of making several of these to go with every outfit. This interesting "half a zipper" technique means that one zipper and an extra pull make TWO Fobio's (and yes, you'll get both done in class!)
Your $16.99 kit includes: Pattern, hardware, fabric, fusible fleece, coordinating fabric, zipper, extra zipper pull...enough for TWO Fobios!
Love the look of multiple colored pulls? We'll have extra pulls available to decorate up your Fobio, and enough hardware and zippers to make one for everyone you know!
And Speaking of Cute Little Bags to attach to your Fobio:

Sweetpea Pod
Tuesday, May 24th, 5:30-7:30pm
Class Fee: $10


This also uses the "half a zipper" technique. I'm holding it in my hand to give you an idea of size. How many uses could you think of for this? It could be attached to your Fobio, OR, how about holding sewing supplies (those Wonder Clips that end up in the bottom of your bag, for instance, or a pouch for needles).
Your $16.99 kit includes: Pattern, Coordinating fabric for outside and lining, fusible fleece, zipper and extra pull, enough for TWO peapods!
An "EXTRA ADDED BONUS" of taking either of these classes: Once you get the zipper technique down, you'll be able to fix broken zippers!
Locally Grown Placemat and Runner Class
Saturday, June 4, 10am-4pm
Class Fee: $25

What a great summertime project! Made with a panel, and with minimal quilting that can be done on your home machine, these placemats and runner will be a joy to use on your patio or in your home. Only the runner has actual "binding", the placemats are made using an "envelope technique" for ease and speed.

PAJAMA PARTY!
Friday, May 27th, 6pm-12midnight
Cost $15.00

No pictures here! Come in your most outrageous outfit to win a prize! Quilt until you Wilt!

JUNE DAY RETREAT!
Another UF"Over It" Event!
Friday, June 17th-Saturday, June 18th, 9am-9pm each day
Cost: $75


Breakfast, Lunch and Supper Provided


Are you competing in the UFO challenge? Get a leg up and GET DONE a pile of projects.

LONG ARM QUILTING TRAINING CLASS
No more waiting..get those tops DONE and out of the stack!

QUILTING 101 Returns in June!
This class if for absolute beginners, those who have been quilting for awhile and aren't getting the results they want, and those who are trying to clean up "dirty habits". Get that "Quilt Magic" that makes your quilts SENSATIONAL!

Speaking of sensational....
SUPERQuilter meets
Tuesday, May 3rd at 5:00 and
Friday, May 6th, 10-6
This month:
ENGLISH PAPER PIECING


There's LOTS more events on the calendar! Just click on the website, then "Calendar" for everything that's happening at the shop!

SPECIAL NOTE TO PINK BAG PEOPLE:
with the changeover in computer systems, we want to make sure we have everyone who should be included on the list, so if you are an "OFFICIAL PINK BAG LADY" and you don't receive a SPECIAL notice from us by tomorrow night, please call the shop on Tuesday! THANK YOU!

HEY! Look what Margot made out of those sweet flannels we recently received!!





GUILD NEWS:

The Muncie Evening Quilt Guild meets
Wednesday, May 4th at 6pm
at the Kennedy Library

Muncie Quilt Guild (daytime) meets:
Wednesday, May 25th, 10am
at St. Andrews Presbyterian Church, 2700 W Moore Road

Kelly Griese, Investor Education Coordinator for The Attorney General. She will talk about
fraud.
We are absolutely SWIMMING in new fabric, sooooooo....

COME OUT AND PLAY!

~~Tish