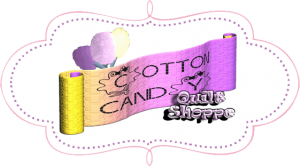 April is Blowing in with the Breeze!

Hey, Pretty People!

Our new Block of the Month
"A New Age"
begins in May!


Wow-o-geezy-peet this quilt is gorgeous! It is made with AGED MUSLINS by Marcus Brothers. These fabrics are dyed, then laid in the sun to dry, giving them the look of leather or suede. Priced like solids, this gorgeous 12 month BOM is just $14.99/month after registration for all fabrics for the front and binding. Purchase your backing prior to May 31st to receive your backing for 20% off in either the aged muslin grey or the aged muslin cream. For our friends faraway, purchase the entire quilt at once to receive your shipping FREE!

I found this fabric wonderful to work with...you will, too!

APRIL CLASSES:

Our ever-popular 101 Class:
Mondays, April 4, 11 and 18th, 5-9pm
For beginners and those that need a little "refreshing"
Twelve full hours of teaching for only $60 (that $5 an hour!)
Come join us!

Long Arm Training Class:
On our Nolting 24 Pro Longarm
Tuesday, April 12th
Tuesday, April 26th
Saturday, April 30th
Each class is 6 hours long with only TWO students, so lots of practice for you!
After taking the class, you can rent the machine for $20/hour and finish your own quilts, easily, simply, and in one day.

Stargazer "Mini" Class
Tuesday, April 12th
5:30-8pm
SUPER EASY!
$10.00 plus supplies



Sugar Loaf Log Cabin "Mini" Class
Tuesday, April 22nd
5:30-8pm
ALSO SUPER EASY!
$10.00 plus supplies




SUPERQuilter
Tuesday, April 5th 5-8pm
Friday, April 8th, 10-6pm
$15.00 gets you in both classes
This month, we'll be doing DRESDEN PLATES

And don't forget our CLUBS:
Breakfast Club ($15 includes pattern and breakfast)
PMS (Pitch in Munchies and Sewing) FREE
ABCD Club (A Block of the Month Catch Up Day) FREE
HMT Club (Help Me, Tish!) FREE
Tatting Club FREE

OUR NEXT TUFFET CLASS WILL BE
SATURDAY, MAY 7th, 10-4pm
REGISTER NOW, these go very quickly!






As well as all of the other fun stuff we have going on!

To register for ANY class or find out more about any of our fun events,

CLICK HERE to go directly to our Cotton Candy Calendar!