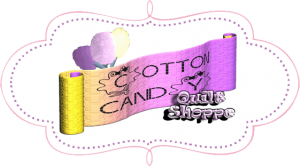 Let's Do the Time Warp Again!

Hey, Pretty People!

Just a reminder that today is the LAST day to finish a bolt and get 20% off of that cut, both online and in store!

How do you do that online? Our new system should show you how much fabric is actually left on any bolt, just take the bottom most amount to "finish the bolt!" Write in the "notes" under each fabric that you order to "finish the bolt!" and we'll manually make the adjustments to your order, and refund your discount.

Batiks, Basics and sale fabric are excluded from this sale. Due to the Time Warpiness of this sale, reward gift cards and "gangsta" discounts cannot be used.


TATTING NEWS:

Tatting Club with Dave Baker has been permanently moved to the LAST Monday of each month at 6pm. This starts tonight! So, if you've taken the "Beginning Tatting" class or are already an experienced tatter, come on down! This club is free to all participants, but you must already know how to tat to join us.

GUILD NEWS:


Wednesday, March 2, the next Evening Quilt Guild meeting at Kennedy Branch of Muncie Public Library. The doors open at 6 and the meeting begins at 6:15pm. The program, edges and borders, will be presented by Shirley Liby.
Please bring your projects for Show & Tell to inspire those of us who have been a little lax this winter.
We are still accepting your 8 1/2" star blocks for quilts for service members, past and present. Joyce S. will be giving another star block possiblity. Thank you!!
Last month we had a presentation on creating your own paper pieced mariner's compass. Perhaps we will see some of the finished blocks at this month's meeting.

~~Tish