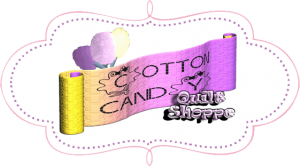 No, Seriously...SQUIRREL!

What's Going on this week....



Ok, Pretty People....some stories are just toooooo good! Due to a squirrel getting into a transformer and knocking out power to the shop and a large portion of Muncie most of last Saturday, we will be repeating Block Blast this Friday and Saturday! Yes, that's right...an extra day, beginners!



---
Want more Sewing Time?
Join us for our February Day Retreat!
Thursday, Friday and Saturday, February 4-6th
9am-9pm each day
Mystery Quilt Option
CLICK HERE TO REGISTER, ONLY 2 SPACES LEFT!
---

This Week at Cotton Candy Quilts:

Long Arm Quilting Training Class
on our Nolting 24 Pro!
Learn to quilt your OWN quilts (100% made by YOU!), and save money, too! After you take the class you can rent the machine by the hour. Avoid the 2016 holiday rush. Finish your quilts as you get them pieced (or start "chunking down" that stack of finished tops). Many dates to choose from...CLICK HERE TO REGISTER!

---

Tatting Club with Dave Baker
Tuesday, 4-6pm
Bring your tatting thread and join Dave for a couple of relaxed hours with your shuttle and conversation.
FREE!

---

Scrap-Bust Breakfast Club
Wednesday, 9am-???



(Judy K. from a previous scrap bust breakfast)
Scrap Pattern Provided (let's do Valentine's Day!) for a Table Topper...YOU bring the scraps!
$15
Call the shop or REGISTER HERE!

---

ABCD CLUB
Thursday, all day
Get caught up on those BOM's!
FREE!

---

and speaking of which...
Country Crossroads
Gingerbread Village
Amish with a Twist III
all meet:
Thursday at 6pm
Saturday at 9am
Choose one to come join the party, and start earning cash back on your batting!

We still have room in Amish with a Twist III
a very BEGINNER FRIENDLY BOM in either applique or pieced. You can do this!



Call 765 254 1584 to register!

---

Snappy Slippers and Travel Bag
Saturday, 10-4pm
$25 plus supplies

Learn how to make these cute little slippers. Kits have pre-cut pieces. Pattern includes Ladies sizes 5-11.

CLICK HERE TO REGISTER!
---
Next week at Cotton Candy Quilts....

Don't delay! Only a couple of spots left for these very popular classes. Click here to choose ANY of our classes and register.

Hexagon Muggy Ruggy Mini-Class
Tuesday, January 26th, 6-8pm
$10.00 plus supplies


---
Speed Quilting with JellyRolls
Saturday, January 23rd, 10-4pm
$15.00 plus supplies




OH! And Join us for Grilled Squirrel "Flambe!"