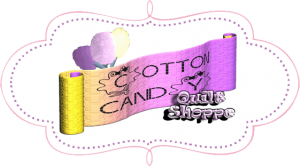 Twelve Tuesday GRAND FINALE

Last Twelve Tuesday (on Thursday) and Holiday Hours


This is IT, my beautiful Quilting Peeps! This is the last week of our Twelve Tuesdays, and ultimately, our most popular. YES, I do know it's just Thursday..but we want to give you a full week to take advantage of this wonderful offer!

Purchase any gift card over $25 and and get 20% more for FREE! That's 20% more Quilting Stuff. 20% more Fun. 20% more *JOY*! The extra 20% is good for any amount of gift card(s) up to $500 worth! It can be all on ONE Gift Card, OR, you can have a second gift card with the extra amount to give to a friend. For online purchases, the gift card code for the extra added value amount will be emailed to you.

So here's how it breaks down:



Buy a $25 gift card, get $5.00 more FREE




Buy a $50 gift card, get $10.00 more FREE




Buy a $75 gift card, get $15.00 more FREE




Buy a $100 gift card, get $20.00 more FREE



How's THAT for a super-spectacular WONDERFUL end to our Twelve Tuesdays and a well-deserved gift for YOU or your QUILTY FRIEND?


And speaking of "The End"....here's a list of our Holiday Hours until January 2nd:



Abbreviated Hours on Christmas Eve: Open 10am-4pm




CLOSED Christmas Day




CLOSED December 26th




CLOSED New Year's Day



All other days, we'll be open our regular hours!



Please note: BLOCK BLAST FOLKS: Block Blast in January is Friday the 8th, Saturday the 9th and Friday the 15th.



Wishing YOU and all of YOURS.....



May your life be filled with the warmth of family and friends, and your beautiful quilts bring joy and coziness to all they come in contact with.

Peace, Love and Quilts,

~~Tish, Christy, Becky, Abby and Janet