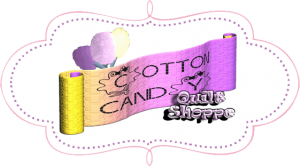 Twelve Tuesdays of Christmas Week 11

Hey, Pretty People!

Did you start biting your nails when you saw that title up there? WEEK 11??? I did. I only have 1 1/2 more quilts to make before Christmas. I'm sure I can get those done!

This week's Twelve Tuesdays (yes, I know it's Monday, but the weeks are getting shorter, aren't they?) are absolutely CHARMERS. These are "Artsi2 Quilt Boards". NO SEW and super easy to do, each board uses those little bits of Christmas scraps from the furious pre-Christmas quilting you've been doing!

Remove one pattern piece at a time. Use the pattern piece to cut out a piece of fabric roughly 1/8" bigger than the pattern. Place the fabric on the board and press to stick, then use the back of your seam ripper to "tuck" the excess fabric! What a great, easy craft to do with kids or grandkids on Christmas Eve! Each kit includes a hard backing board to give your project a professional finished look, and it's own hanger, so it will be up on your wall for Christmas morning.

Limited Supply! Order early to get yours!



Artsi2 Quilting Boards


Regular Price:$6.99, now just

$5.59!


(Fabric is not included in this scrap project)
Choose from:


Gizmo




Christmas Bulb
(what a great way to use some awesome embellishments!)






Cardinal



As an EXTRA ADDED BONUS, all remaining "Twelve Tuesdays" Kits have returned to 20% off from now until Christmas! Please keep in mind, we only have a scant few kits (and sometimes only ONE) left. Don't be disappointed! Order yours NOW!

These items ALSO on sale from now until Christmas


Jolly Ole St. Nick Quilt Kit Was $68.99 NOW

$55.19


(only one remains!)
Ho, Ho, Ho Fat Quarter Bundles by Deb Strain
That is Ho Ho HUGE!
Regular Price $119.99 NOW

$95.99


(only 3 left!)



ALL REMAINING CHRISTMAS YARDAGE, NOW 20% OFF! PRICES AS LOW AS $9.00/YARD!

Shop Happy, People! Now I'm back to my sewing room because...YOU KNOW, I still have 1 1/2 Quilts to go before Christmas! YIKES! Are you guys taking bets on whether I'll make it or not? :)

~~Tish